Nederlands/Francaise/Deutsche/Español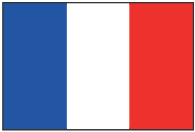 Bienvenue à nos visiteurs
Veuillez cliquer ici pour une traduction complète du site Web.
Un accueil chaleureux est assuré à Heritage, que vous séjourniez pour une nuit ou un séjour prolongé.
Le club est situé dans un endroit idéal comme point d'escale lorsque vous voyagez des ports de Dover (distance 160 km), Folkestone (distance 180 km), Poole (distance 125 km) et Harwich (distance 210 km) pour votre voyage à travers l'Angleterre et la route de retour.
Nous sommes situés à 65 km de Londres, Heritage est un point d'arrêt idéal pour visiter la capital grâce à son accès facile par train (1 heure) ou pour des excursions d'une journée à Oxford, Windsor et les environs.
Les emplacements de caravane ont un branchement électrique, les emplacements de tente sont disponibles avec électricité ou non.  Si vous séjournez 7 nuits, profitez de notre offre spéciale et payer seulement 6 nuits. 
Nous avons également un chalet de location très bien équipé que vous pouvez réserver pour votre séjour Daisy Rental Chalet.
Veuillez consulter disponibilité pour les emplacements en ligne, y compris la disponibilité du chalet, en cliquant ici camping diary et en complétant notre formulaire de réservation pour visiteurs (Non-Members).  Merci de noter qu'une réservation est essentielle avant votre arrivée afin qu'un membre du Club soit disponible pour vous accueillir.  
Si vous souhaitez nous contacter, n'hésitez pas en suivant le lien suivant contact form.
Nous attendons de vous recevoir et de vous faire découvrir notre Club.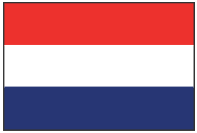 Welkom aan onze bezoekers
Klik hier voor een volledige websitevertaling.
ER wacht altijd een warme welkom aan onze bezoekers aan Heritage Naturiste Club of julle voor een nacht of voor jullie vacantie komen.
Heritage ligt In een ideale locatie om te overnachten op weg  van de havens van Dover (afstand 160 km), Folkstone (afstand 180 Km), Poole (afstand 125km) en Harwich (afstand 210 km).
Of op weg om een toer van Engeland te maken of op de terugweg naar huis.
Heritage ligt 65km van London en het is het idealle stop plaats om een extra paar dagen te kunnen genieten van makkelijke trein verbindingen naar London (een uur met de trein) Of om dag tochten te maken naar Oxford, Windsor en de omgeving.
Alle caravan plaatsen zijn voorzien van electriciteit. DE campeer terrain voor tenten zijn met of zonder electriteit beschikbaar.
Als U zeven nachten blijt kunt U gebruik maken van onze speciale aan beiding van 7 nachten voor de pries van 6.
Wij hebben ook een voledige ingerichte chalet die U kunt huren mocht U geen tent of caravan hebben Daisy Rental Chalet.
AUB onze online ' camping diary bekijken waar ook het chalet huur is aangegeven..
Klikt U aub op deze link om een boeking te maken camping diary.
Het is noodzakelijk om te reserveeren zodat wij kunnen zorgen dat een lid van de club aan wezig is om uw bij de poort op te vangen  en U te beglijden. Als U niet zeker bent dat uw vooruit beboekt hebt en contact wil makken met de club, wilt U aub deze ink gebruiken contact form.
Wij hopen jullie hier op Heritage Club te welkomen.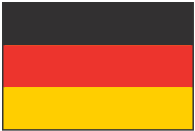 Willkommen zu unserer Kurzanleitung für Besucher.
Bitte klicken Sie hier für eine vollständige Website-Übersetzung.
Ein herzliches Willkommen ist im Heritage Club garantiert, ob Sie für eine Nacht oder für Ihren Jährlichen Urlaub leiben.
Sie werden feststellen, dass Heritage sich in einer idealen Lage befindet, um als Zwischenstation zu dienen, wenn Sie von diesen Häfen,Dover (Entfernung 160 km), Folkestone (Entfernung 180km), Poole (Entfernung 125km) und Harwich (Entfernung 210km) auf Ihrer Reise durch England und wieder nach Hause kommen.
Wir sind 65 km von London entfernt und deshalb ist Heritage ideal für einen zusätzlichen Tag oder zwei, um in der Lage zu sein, einfache Zugverbindung nach London ( 1 Stunde Zugfahrt) und für Tagesflüge nach Oxford, Windsor und Umgebung zu geniessen.
Caravanstellplätze haben Stromanschluss. Zeltplätze sind mit Stromanschluss oder ohne Service.Bleiben Sie für 7 Nächte und nutzen Sie unser Sonderangebot, indem Sie nur für 6 Nächte bezahlen.
Wir haben auch ein vollständig eingerichtetes Chalet, das zum Zeitpunkt Ihrer Reise verfügbar sein könnte, wenn Sie keinen Caravan oder kein Zelt haben Daisy Rental Chalet.
Bitte überprüfen Sie unser Online-Camping-Kalender, einschliesslich Verfügbarkeit von Chalet, indem Sie hier klicken und anschliessend ein Buchungsformular für Nicht-Mitglieder ausfüllen camping diary.
Bitte beachten Sie, dass eine Reservierungsbestätigung vor der Ankunft notwendig ist, damit wir ein Clubmitglied zur Verfügung haben, um Sie vor den Toren zu treffen.Wenn Sie sich Ihrer Buchung nicht sicher sind und sich mit uns in Verbindung setzen m[o]chten, benutzen Sie bitte das Kontaktformular, das Sie hier finden contact form.
Wir freuen uns darauf, Sie bei Heritage begrüssen zu dürfen.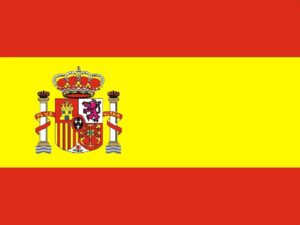 Bienvenido a nuestra guía rápida para visitantes,
Haga clic aquí para obtener una traducción completa del sitio web.
Le garantizamos una cálida bienvenida en el Heritage Club, ya sea que se quede por una noche o durante sus vacaciones anuales.
Descubrirá que Heritage tiene una ubicación ideal para servir como escala cuando viene de estos puertos, Dover (a 160 km), Folkestone (a 180 km), Poole (a 125 km) y Harwich (a 210 km).
Estamos a 40 millas de Londres, por lo que Heritage es ideal para pasar uno o dos días más para así poder disfrutar de conexiones de tren fáciles a Londres (1 hora de viaje en tren) y vuelos de un día a Oxford, Windsor y sus alrededores.
Las parcelas de caravanas tienen conexiones eléctricas. Las parcelas para tiendas de campaña estan disponibles tanto con acceso a electricidad y sin. Si se queda 7 noches  aproveche nuestra oferta especial pagando solo 6 noches.
También tenemos un chalet completamente amueblado, "The Daisy"  que podría estar disponible en el momento de su viaje si no tiene una caravana o tienda de campaña.
Consulte nuestro calendario de campamentos en línea, incluida la disponibilidad de chalés, haciendo clic aquí y luego rellenando un formulario de reserva consultando disponibilidad en el diario de campamento de no socios.
Tenga en cuenta que es necesaria una confirmación de la reserva antes de la llegada para que tengamos un miembro del club disponible para recibirlo en las puertas. Si no está seguro de su reserva y desea ponerse en contacto con nosotros, utilice el formulario de contacto que puede encontrar aquí formulario de contacto.
Esperamos darle la bienvenida a Heritage.