Camping is a fantastic way to enjoy the atmosphere of Heritage. Imagine waking up in the morning to the sun shining on your tent and listening to the sounds of the National Trust protected woodland around you.
Camping at Heritage couldn't be easier, you can either use one of our pitches with an electrical hook-up; or you can opt for an non-electric pitch sited around the grounds within little glades and quiet spots.
Important: Trailer tents MUST use one of our pitches with an electrical supply, to allow access for the trailer into the pitch.
Please set up your pitch as close to the post markers as possible.
Please note you may have trouble receiving freeview programmes on your TV receivers.  It is advised you bring a satellite dish which is more effective. However, pitches 1-10 all have a single satellite hook-up point. To use this, you will need your own coax cable (with F-connector) to reach from the pitch marker post to your own free-sat box inside your tent.
No pitches have water on the pitch. However, there are many taps throughout the site, providing water that is safe to drink.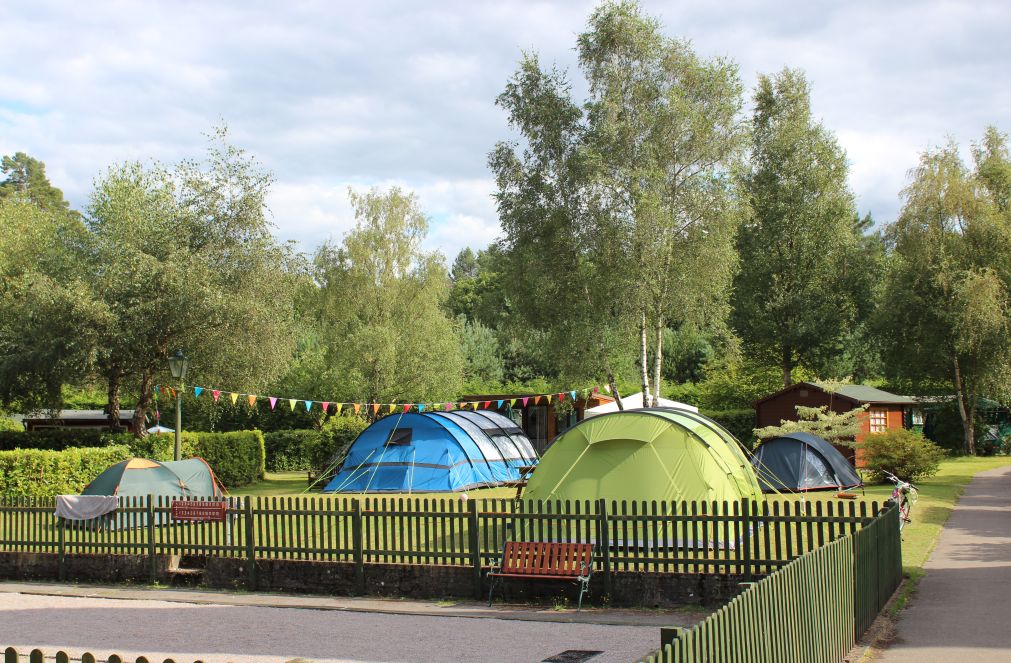 OFFER – Make the most of your stay by paying for 6 nights and getting the 7th night free of charge.
PRICES  –  Please ensure you check the 'tent tab' on the CAMPING DIARY for availability before completing your booking form.  Full payment is due at the time of booking, which is non-refundable unless subject to our cancellation policy below. You can familiarise yourself with pitch locations using the camping map.
CANCELLATIONS:  To receive a full refund, at least 4 weeks notice must be given cancelling any booking, or is at the discretion of the committee (less any paypal/bank charges which have been paid by Heritage).
NON-MEMBER BOOKINGS – Please note that bookings can only be accepted for the season 1st May to 30th September.
PLEASE NOTE that pitches must be vacated by 11.00am, and arrival from 2.00pm onwards.
Non-member camping fees for tents –
Without electric hook-up ;  £45.60 per night/£273.60 per week (7 nights for the price of 6).
With electric hook-up ;       £48 per night/£288 per week (7 nights for the price of 6).
NOTE: Prices are for 2 adults + 2 children free (under 18 years of age) per unit, additional adults sharing the unit will be charged at £20 per person per night.  Please advise additional adult and children's names by email to camping@heritageclub.org
Member camping fees for tents –
Without electric hook-up ;  £7.20 per night/£43.20 per week (7 nights for the price of 6).
With electric hook-up ;       £9.60 per night/£57.60 per week (7 nights for the price of 6).

NOTE: Prices are for 2 adults + 2 children free (under 18 years of age) per unit, additional non-member guests sharing the unit will be charged at £20 per person per night.  Please advise additional adult and children's names by email to camping@heritageclub.org
For general camping enquiries other than actual bookings, please complete the form below: