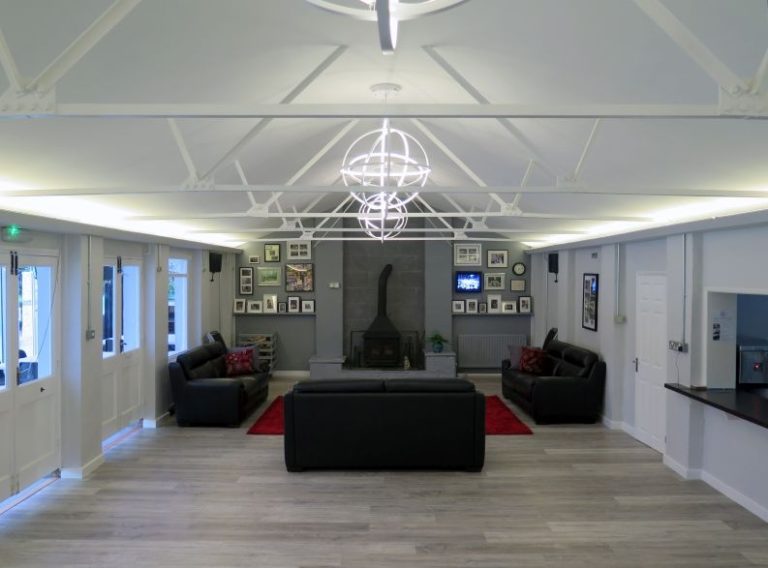 Our refurbished, fully equipped clubhouse is perfect for member's use all year round.
Throughout the year, social events in the clubhouse have ranged from fine dining events through to discos and childrens' parties.
A central feature of the clubhouse is the log burning fire – perfect for those cold winter days and giving members a chance to unwind in front of the fire after relaxing in the hot tub or sauna.
Just off the main area is our newly fitted kitchen, where members can make a hot drink and prepare lunch. With a kettle, microwave, toaster, fridge and an ice machine.
If you want to keep abreast of the news, sports features or just keep up with your favourite programme, we have a large flat screen television with comfortable sofas situated in the TV room within the main building.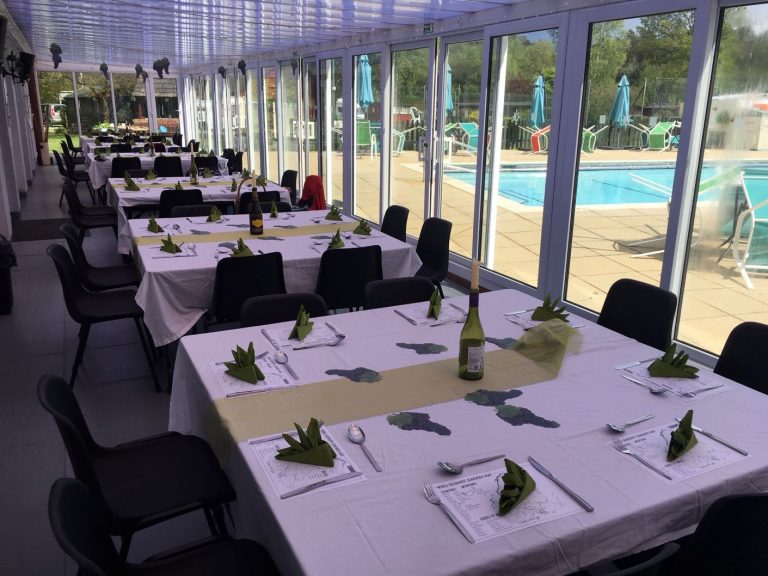 Within the clubhouse we have our shower and changing area, complete with hairdryers and shaving point. Our upgraded toilet facilities now include an accessible toilet to allow our less mobile members to take full advantage of all that Heritage has to offer.
At the rear of this area we have a laundry room incorporating a washing machine and tumble dryer (nominal charges).  There is also a large freezer for members and visitors to use during their stay at the club.
Running the full length of the clubhouse is a conservatory with tables and chairs enabling members to soak up the sun's rays, even on days when it's a bit nippy outside.
There is even a pool table for the over 13's and adults to use.