The Jack Jones Cabin Construction
One of our long standing members, a lovely gentleman called Jack Jones, bequeathed Heritage a generous sum of money so that the members, into the future, could benefit in some way. With such a large donation the management committee took this to the members and after several discussions and a vote, we decided upon a second rental cabin to be called 'The Jack Jones Cabin'.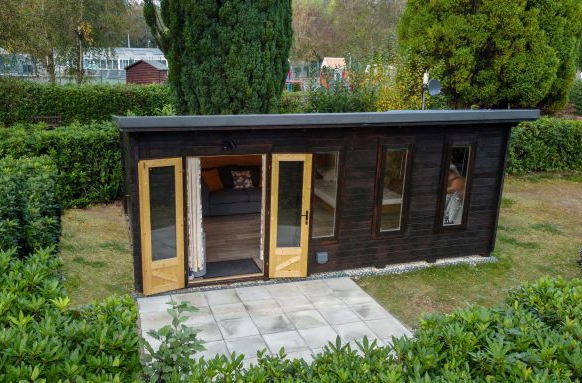 This project was quite challenging in variety of ways. Acquiring membership consent after some initial concerns and a difficult planning permission process resulted in a long delay to our original timescale. Subsequently this meant we were caught up in the nationwide price increase of building materials and lumber. However, once the self-build kit arrived, another team of member volunteers banded together and after a few days the main structure was erected and painted.
A further delay with the original roofer changing their mind, meant waiting for some good weather to reappear for the new roofers to finally give the Jack Jones Cabin a lasting, quality, fibreglass roof. With new kitchen units, electrics, furnishings and a freshly laid patio in place the Jack Jones Cabin is now ready to be used.
Some members may remember the old Jubilee rental hut which had a reputation of being somewhat ramshackle. We didn't want to repeat a past mistake and hope you will all enjoy the smart, modern interior for many years to come.
During the process of starting works on the cabin, another one of our members Andy, unfortunately passed away. Andy, another long standing member of Heritage, also bequeathed a substantial sum of money to go toward the cost of the Cabin. Thank you Jack and Andy both.